How do I make payment?
1) Tap on "Inbox"
2) Select the conversation with the Backer that you would like to hire.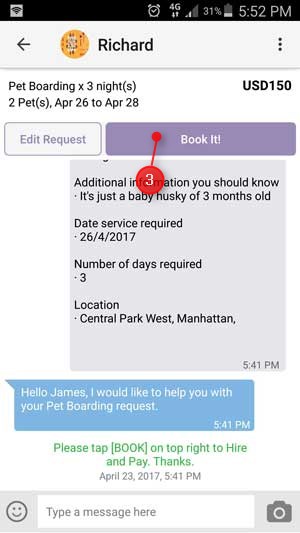 3) Tap "Book It"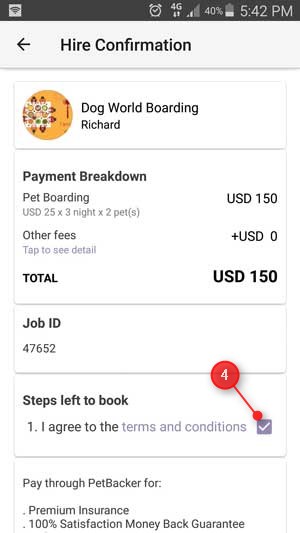 4) You can then review on the items that you will be charged for. When you are ready, tap on the checkbox to agree to the terms and conditions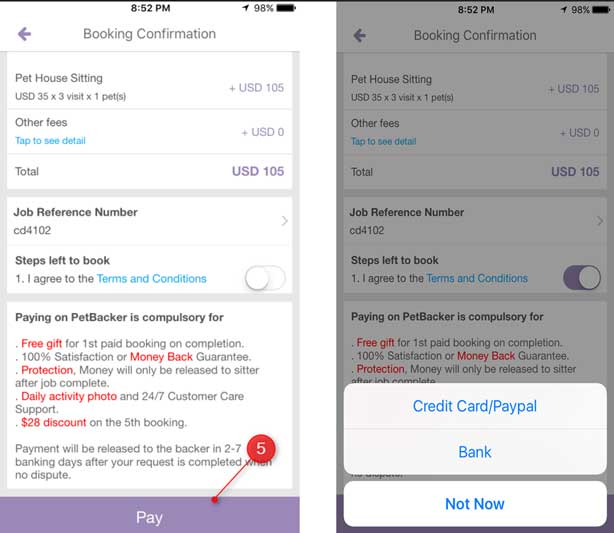 5) Choose your method of payment. The methods of payments will vary depending on your location.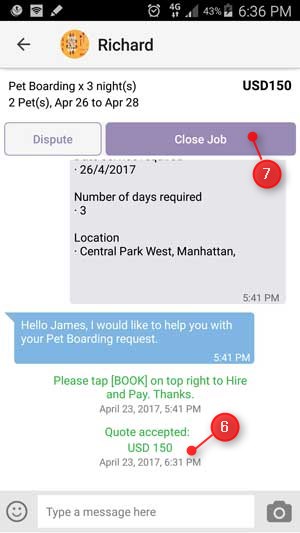 6) Once your payment is complete, the quote amount that you have accepted will be displayed. Your request status will also change to "hired" in your request list.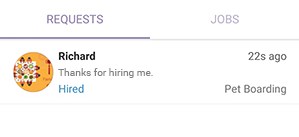 7) When your request is completed successfully, tap on "Close job" to inform PetBacker to release your money to the Pet Sitter. If you do not close the job or open a dispute with us within 2 days, the money will be released to Pet Sitter automatically within 3 to 7 days after your request is completed.
You might be interested in
Why pay for your booking through PetBacker?
Does PetBacker offer insurance?
Does PetBacker offer 100% Satisfaction Money Back Guarantee?